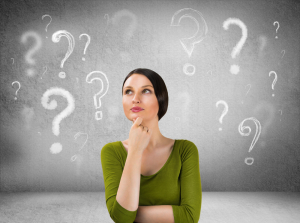 When you visit us for a dental concern, we will thoroughly examine your mouth and move forward by considering every possible solution. Our goal is always to preserve your natural tooth. However, in specific cases when other restorative treatments will simply not save your tooth or if you are suffering from a particular type of problem that threatens surrounding teeth, we may need to remove the tooth. Before you feel too concerned, recognize that tooth extractions offer a wide array of benefits. Because we know that the more you learn about why you need your tooth removed and how it will benefit you, the more comfortable and confident you will feel, we are providing you with the details. Learn more with the following:
Your Tooth Is Dying or Becoming A Threat
Sometimes we suggest a tooth extraction because it is the only option left. A severely infected tooth, for instance, that will not respond to root canal treatment will die without removal. Or, a tooth that has suffered a strong impact and has shattered or broken beyond repair may simply need to be removed. In the case of an infected tooth, as well, allowing it to remain in your mouth may threaten surrounding teeth. Neglecting the source of the problem may result in the spread of infection or other problems that will lead to unnecessary widespread damage.
Your Wisdom Teeth – They're Not Doing Well
We may recommend a tooth extraction because you are having problems with your wisdom teeth. Commonly called "third molars," these are the teeth that may develop in the very back of your mouth behind your other molars. However, if they do not grow in well, you may need them removed to protect your comfort and your other teeth. Understand more with the following:
You may suffer from an impacted wisdom tooth – this occurs when the tooth fails to fully develop, either remaining beneath bone tissue or gum tissue, often causing pain
Your wisdom teeth may erupt but may be too difficult to reach and care for effectively
Your wisdom teeth may begin to grow in on an angle, threatening the alignment of your teeth as well as your comfort
ABOUT YOUR FUQUAY VARINA DENTIST

:
For over 15 years, Dr. Michele Collier and the talented professionals at Waterstone Family Dentistry have provided comfortable, compassionate dental care to patients of all ages from Fuquay Varina, NC, as well as Holly Springs, Angier, Willow Springs, Raleigh, and all surrounding communities. If you'd like to learn more, you can schedule a consultation with Dr. Collier by calling (919) 557-5250 today.